hikarii
I immediately bought these guys when I accidentally found them on eBay though.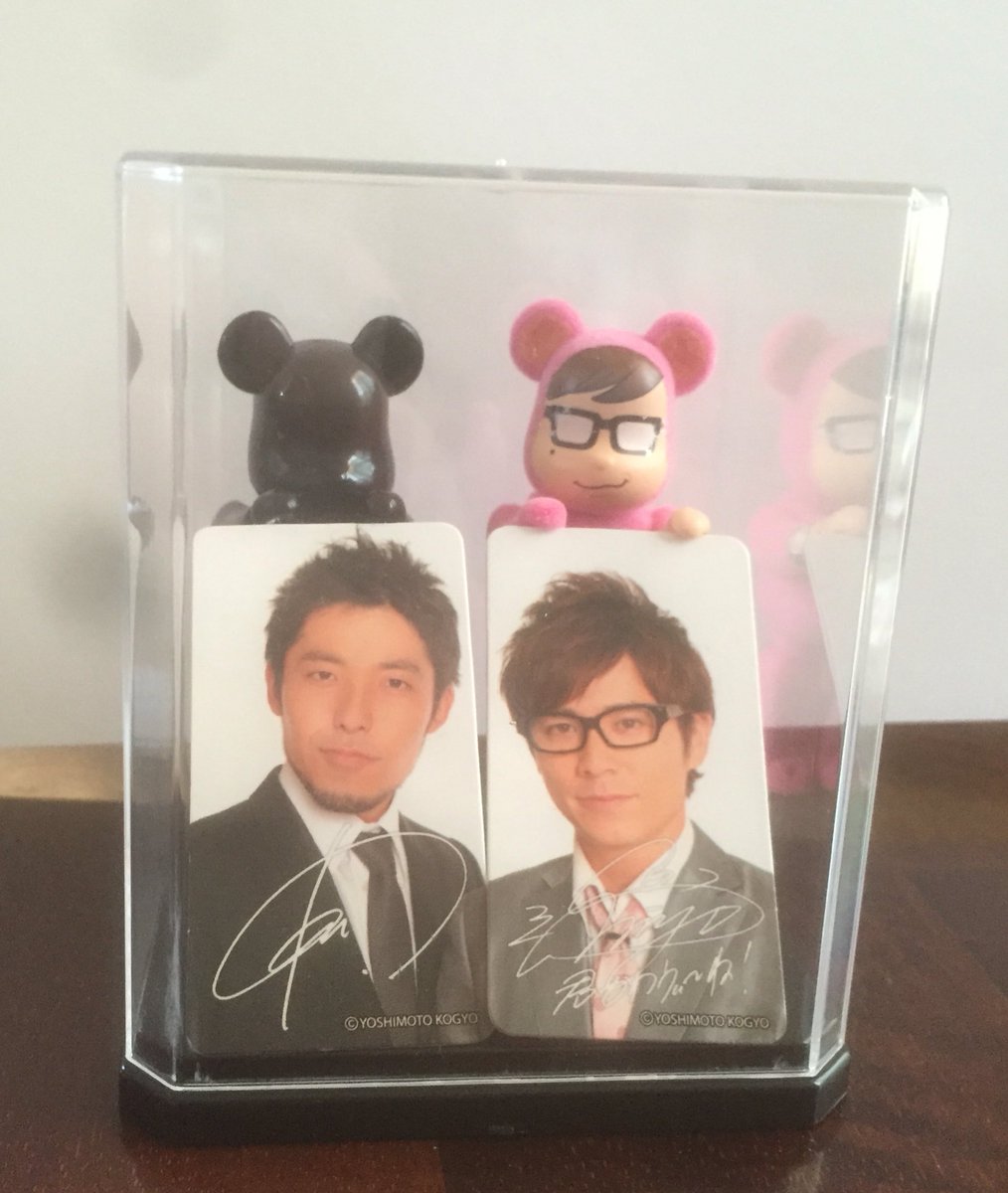 Oriental Radio !! They're a fun Japanese comedian duo. You might have heard of them as RADIOFISH with "Perfect Human". Apparently Yoshimoto Kogyo did a collaboration with Medicom to bring some comedian-themed bearbrick figures. I wasn't sure how to display them but then I realized the bears had clamps for hands so I did it this way for now. I need something more stable/permanent though.
I started reading a guide about bearbricks but I hope I don't collect more, although there is a set with One Punch Man characters now...
I kinda tried to parody their 'valiant story' gag while working on displaying this
Valiant story, a valiant story!
She spent some time arranging the case.
But without any tape it'll topple with haste.
Valiant story, a valiant story!
It's not funny unless I dance too, I think.
Video footage
of the display case